Category Archives:
Forums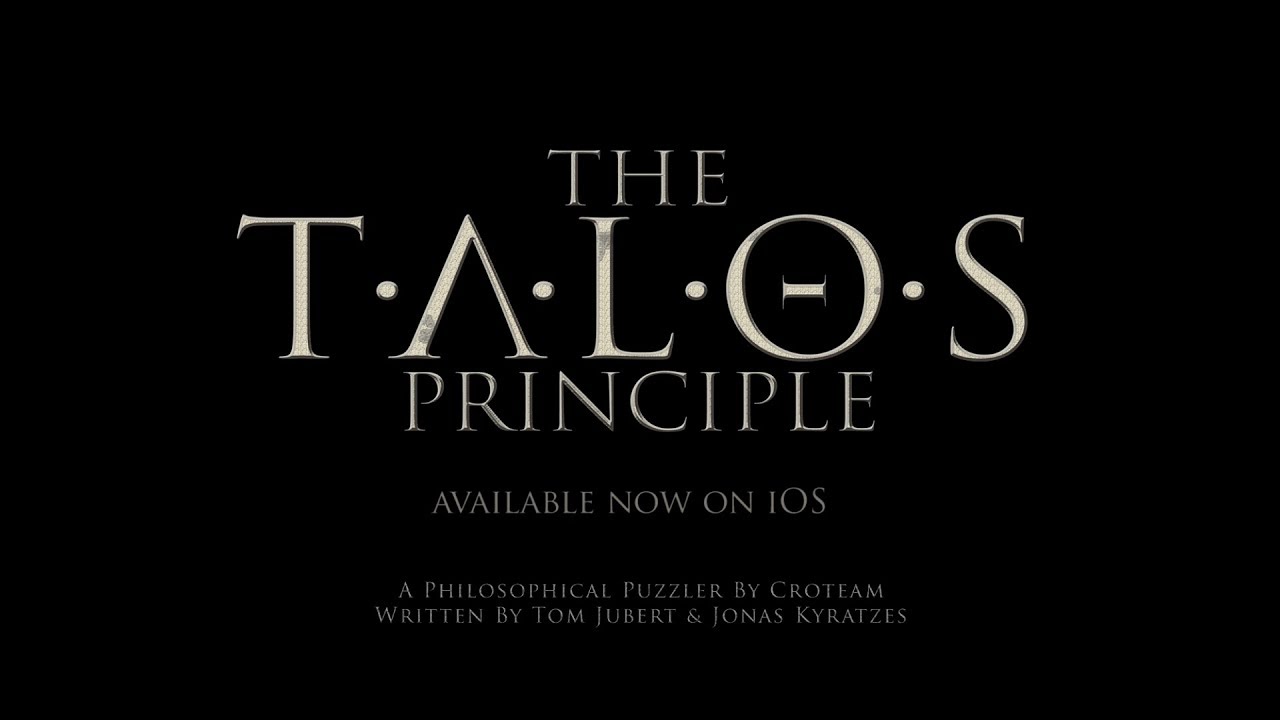 It certainly has been an exciting few weeks for iOS gaming. While 2017 has, on the whole, being an incredibly strong year for the platform, the onset of iOS 11 has resulted in a couple of huge surprise releases that have eclipsed everything else in their wake. The Witness [$9.99] brought Jonathan Blow's vibrant and challenging puzzler to the smaller screen in what can only be described as a phenomenal technical achievement, and this week The Talos Principle [$4.99] marked the latest - and hopefully not the last - major indie port for mobile devices. While there are hundreds of other reviews for the game that you can easily find online, as well as the official TouchArcade review hitting your screens soon, it's no secret that The Talos Principle is an excellent puzzle title that is more than worth the $4.99 from a gameplay perspective. However, the most pressing question for mobile gamers, and especially those who may already own the game on other consoles, is whether this iOS iteration is a fitting tribute to its incredible source material. To help, I've enlisted the assistance of the TouchArcade forums to share their thoughts on The Talos Principle on iPhone and iPad...
It's been an unprecedented week for iOS releases, with some heavy hitters such as Typeshift, Oxenfree [$4.99], and Card Thief [$2.99] making their long awaited App Store debuts amidst universal praise and much celebration amongst iPhone gamers. However, one game in particular has stood out - Death Road to Canada [$12.99], the long awaited App Store iteration of cult developer Rocketcat Games's latest release, has garnered acclaim not only amongst critics, but also amidst the iOS community at large, with our dedicated TouchArcade Forums topic exploding to almost 300 posts (by the time you read this, it could have exceeded this tremendous milestone) in a matter of days. While all of us at TouchArcade Towers have been having a blast with this unique survival title, it's been fascinating to see how the community on our forums have reacted and embraced Death Road to Canada. Amidst expected discussion over the gameplay, controls, and - of course - the game's (still exceedingly cheap) $7.99 price tag, there has been some fantastic discussion in numerous guises over the quirks that make Death Road to Canada so special, and an early candidate for Game of the Year 2017...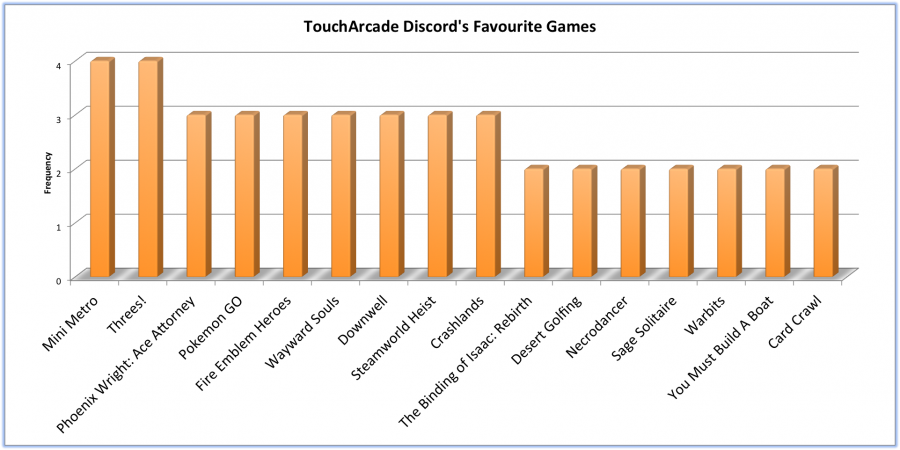 At the start of the year, TouchArcade transitioned from the cold and corporate Slack server to a shiny new equivalent in the form of Discord [Free]. Apart from being extremely intuitive and easy to pick up, the number one benefit of the TouchArcade Discord server is that it is accessible to everyone, and over the past few weeks I've been stunned by the fantastic reaction from our community to this new medium. So many of our awesome readers have adopted the server as a place for intriguing and challenging discussions on iOS games and the state of the industry, with some extremely random (and invariably hilarious) off-topic deviations sneaking in there too. I've greatly enjoyed communicating with every one of our Discord members and getting to know you all on a personal level, and while our fantastic forums are still the best place for breaking game release news, the instantaneous nature of Discord perfectly complements the in-depth discussion of traditional topic threads. Earlier today, I asked the #iOS_Games channel on the Discord server to share pictures of their main gaming page on their iPhone home screen, as well as their titles that were deemed permanent mainstays on their device, and I received a fantastically varied response...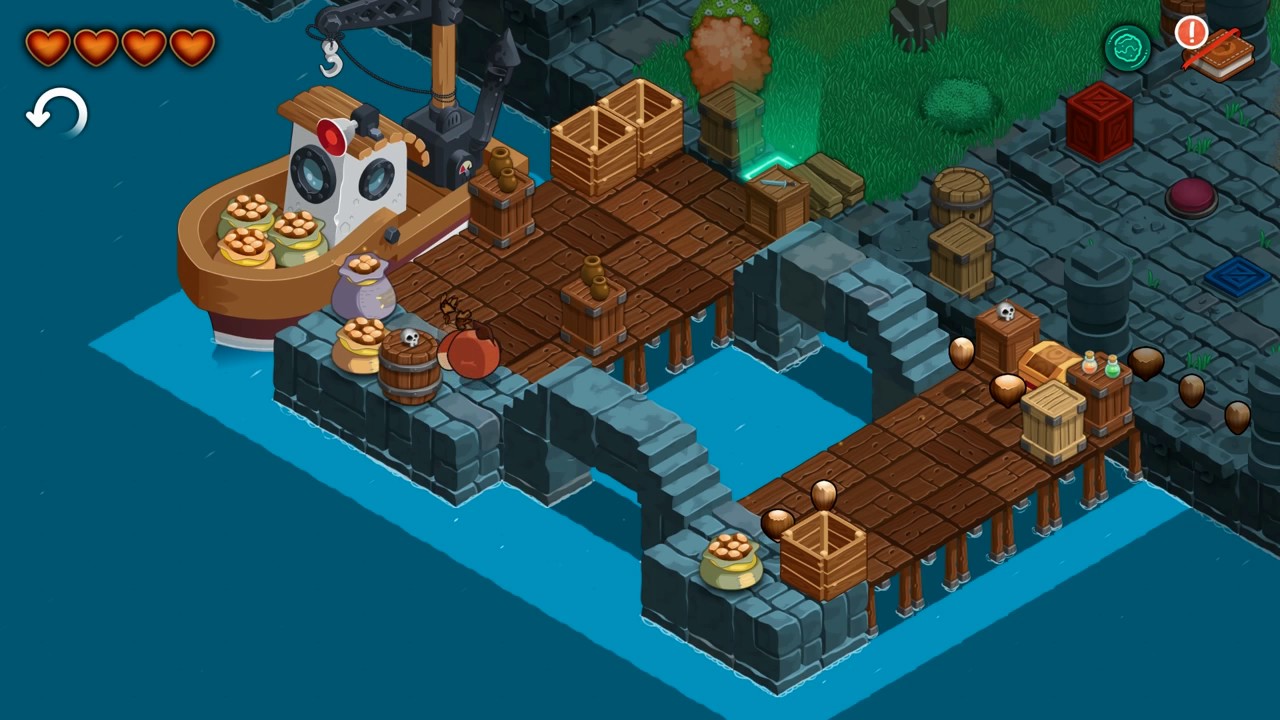 While the TouchArcade staff attempt to draw attention to what we perceive as the most noteworthy titles in our Game of the Week feature, the sheer quantity of releases mean that often our views contrast greatly against those of the awesome mobile gaming community that resides on our forums. Although there is occasionally a common ground reached - such as Crashlands being both the forums' Game of the Year, as well as the official TouchArcade award winner - this isn't always the case, and the excellent Game of the Week and Game of the Month voting polls, which are organised entirely by members of our community, allow readers to have their own say on what releases really resonated with them. Thanks to the hard work of long-time community legend Andy C83, and his efforts in relaunching the awards series for 2017, we have our first official TouchArcade Forums' Game of the Month for January - congratulations Red's Kingdom [$2.99]!..
Last week, I wrote an feature-cum-impassioned rant about how I perceived that the history of the App Store was slowly dying, owing to how certain titles were slowly being eradicated by iterative iOS firmware upgrades, which caused a lot of older titles that many hold dear to be cast into the depths of App Store oblivion. While I sadly argued that a lot of this is out of our control (at least in the immediate future), I called upon the earnest and enthusiastic mobile gaming community to share their fondest iPhone gaming memories. This was for two reasons: to emphasise that it was imperative to make the most of many of the fascinating, unique and inspiring experiences that can only be found on mobile devices before they fade into the ether, but also to reinforce the history of many of the smaller releases that may be exclusively shared with only a few individuals, and to reminisce in the past of iOS gaming as a legitimate platform that has its own complete and comprehensive history that is equivalent to other consoles that many look back on with nostalgic glee. The response I received was incredible - not only was the breadth and depth of many niche games that our forum remembers detailed truly stunning, but such exhaustive accounts evoked many powerful memories of titles I played many years ago that were lost in the App Store noise. If our community is anything to go by, the history of mobile gaming may be inevitably compromised, but the future is relentlessly bright...
At 3am UK time on Wednesday morning, my iPhone buzzed furiously as news spread that The Binding of Isaac: Rebirth [$14.99] had finally launched on the App Store. After what seemed like months of drama, anticipation and hype on our forums, such a sudden and unexplained release felt particularly fitting for The Binding of Isaac's turbulent development cycle, but thankfully it's now out and, according to our five star review, a rather excellent port to boot. Many people have also left glowing reviews for The Binding of Isaac on our forum thread, however the most frequently asked questions amongst gamers in our community have been how the port shapes up to the PC, 3DS, and PS Vita interactions of the title. While a small minority have taken issue with the perceived lack of precision with the controls, most TouchArcade forum members have been greatly impressed by how The Binding of Isaac has transitioned to mobile devices...
It's been a bit quiet since iTunes finally thawed out after Christmas, and it feels like we're still awaiting that big first release to really kick off the year (looking at you, Binding of Isaac). Out of nowhere yesterday, Gameloft soft launched their newest entry in the Gangstar series in The Philippines, and while previous iterations have explored Miami, Rio de Janeiro and Los Angeles, your nefarious criminal kingpin is now running amok in New Orleans. While Gameloft have touted Gangstar New Orleans to be the 'gold standard for open-world action-adventure', the reaction from gamers on our forums is significantly more mixed, with some sharing positive sentiment, and others deriding the release for being a bit rough on this initial soft launch...