Category Archives:
E3 Expo 2016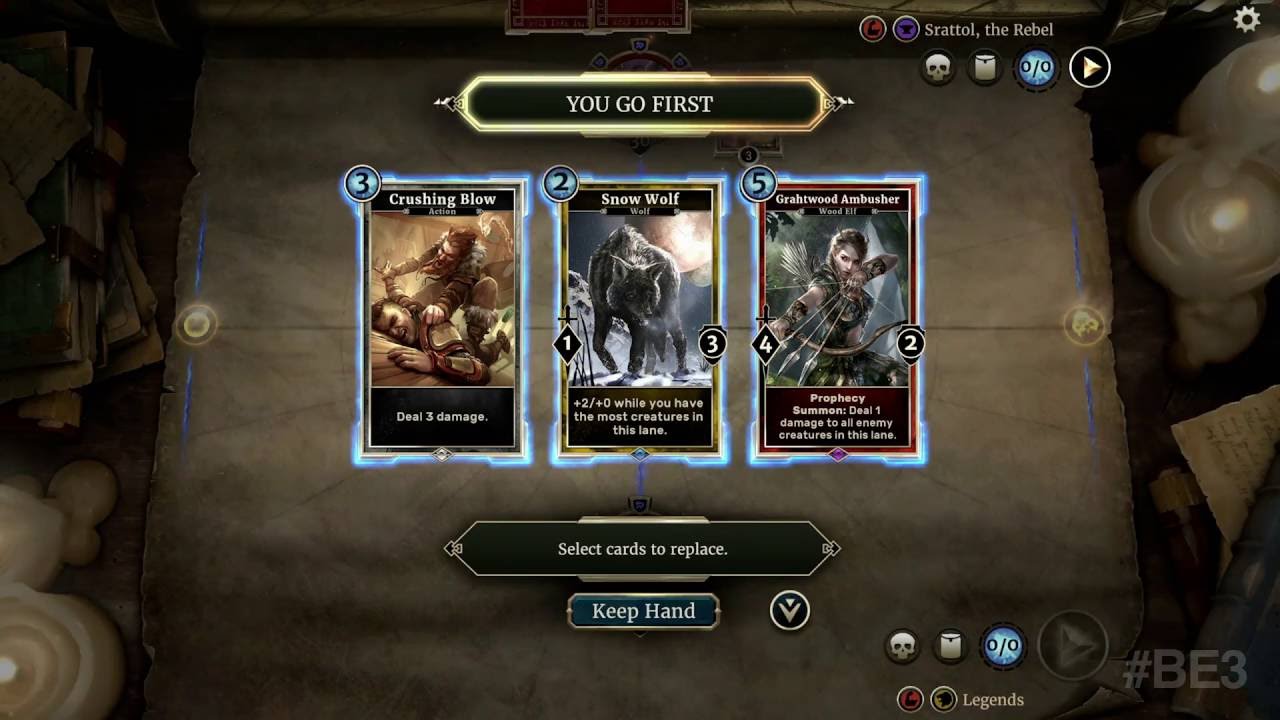 We've been closely following Bethesda's The Elder Scrolls: Legends for quite a while now, as more than a few of us at TouchArcade Towers are massive fans of collectable card games. We got to spend a little bit of time today with the game running on an iPad, and while we weren't able to record any video, you really don't need to see iPad specific video as the game is a 1:1 version of everything they've shown for the existing PC version. The only difference is instead of using a mouse cursor you're using your finger, and instead of clicking you're tapping...
If you're reading TouchArcade and haven't played at least one of the games from Grumpyface Studios, we should probably send some scientists to study you because that's just crazy. They consistently make games that are not only fun to play, but the animations are amazing. My personal favorite of theirs is Bring Me Sandwiches [Free], but you can't go wrong with any of their stuff. At E3 today we got a look at their upcoming game, which is coming out next week. It's called Teeny Titans and as mentioned when it was first announced, "Teeny Titans is a collectible character battle game where you hunt for, train, and battle various DC Comics' heroes and villains. The game will also include original voicework from the full Teen Titans Go! cast."..
We're pretty big fans of Squeenix's Go series between Hitman Go [$4.99] and Lara Croft Go [$4.99]. If you haven't played one, or either, they're running a bundle promotion to get both for $5.99. Anyway, as anyone familiar with the Go games probably could have guessed, the gameplay falls directly in line with what you'd expect...