Category Archives:
E3 Expo 2013
Ubisoft's E3 2013 press conference closed with a look at Tom Clancy's The Division, an MMO shooter RPG that's being created by the capable hands at Massive Entertainment. It looks a lot like the latest handful of third-person Ghost Recon games, except Division focuses a lot more on progression, cooperation, and has a persistent open world that players can shoot each other in...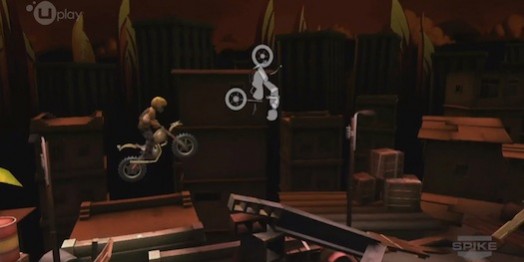 The Crew is a slick-looking open-world racing game that's set to hit Xbox One and PS4 in early 2014. Publisher Ubisoft just finished demoing it for the first time at its E3 2013 press briefing, focusing on its cooperative features that allow players to band together and take down opposing cars. As we've been slowly coming to expect from any game reveal at E3 this year, The Crew will incorporate a "second screen experience" that lets users customize their cars with a mobile device before they take them out on the track in the game proper. ..
The EA press conference at E3 2013 in Los Angeles started with a bang: PopCap Games is working on the next game in the Peggle franchise, Peggle 2...
At the Xbox One reveal event a few weeks ago, Microsoft mentioned that SmartGlass was being built into its upcoming console, presumably allowing for more functionality and less of a bolted-on feel than the companion app has on the Xbox 360. Today, at its E3 2013 press briefing, we got a small look at what SmartGlass can do on the One -- and, spoilers, it's looking kinda the same...
Following the traumatic experience of WWDC and E3 landing on the same week two years ago, we've steeled ourselves and have a way better game plan in place to handle both events this time around. Or, that's what we're fooling ourselves into believing. It'll be OK, right, guys? ...Guys? Anyway, since we're going to be all over the place, coordinating for both events is going to be a little weird if you're a developer that's looking to meet up...