Category Archives:
Utility
The internet is sometimes an exhaustingly terrible place, but one of its redeeming qualities (for our purposes, at least) is that it's made making video games easier than ever. Another tool of this democratization might be inklewriter, a suite of interactive fiction tools developed by Inkle Studios. Inkle, you'll recall, are the dudes responsible for some of the best gamebooks on the App Store, like Socery! 2 [$4.99], 80 Days [$4.99], and most recently, Down Among the Dead Men [$1.99]...
It seems like the longer you play Magic: The Gathering, the more massive your collection of cards inevitably grows, and the greater the urge is to somehow digitize it all becomes. Whether it's because you've got tens of thousands of dollars of cards you want record of for insurance purposes, a neurotic need to catalog everything, or maybe just to quickly view your mana curve in a deck, that itch is definitely there. The problem is, every other app I've tried that serves this purpose has involved loads of typing. It's just the nature of any data collection app, as the first step of analyzing any data is actual often irritating data entry...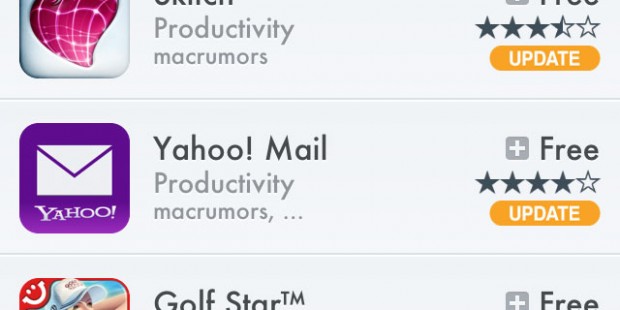 Late last year the original AppShopper app was removed from the App Store due to some conflicts with Apple's ever-evolving app approval guidelines, but the companion app for our sister site is now back and better than ever. It's called AppShopper Social [Free], and it leverages the power of AppShopper.com with a friends list system so you can constantly stay up to date with what friends of yours are downloading, and things they want to download. Keep in mind, this is a totally different app, so if you've still got the O.G. AppShopper app on your phone, this new app won't conflict with that at all. The new version retains all the core wish list functionality, while adding loads of discovery potential for new and cool things and there's even in-line reviews from various app/game review sites. ..
There are a ton of Magic: The Gathering utilities on the App Store to assist in playing the card game. I've always been partial to using a combination of TCG Buddy [$4.99] for game tracking and Orcish Librarian [Free] for checking card values. If the thought of dabbling in the third party Magic app market never appealed to you, you're in luck, as Wizards of the Coast just launched Magic: The Gathering Toolbox [Free]...
We're taking a break from our regularly scheduled iOS game programming to get the word out about a really sweet rapid prototyping tool for the iPad released by Two Lives Left, creators of Wheeler's Treasure [$2.99] and Pilot Winds [Free]. It's called Codify [$7.99], and utilizing the Lua programming language along with a ton of clever touch-based interface elements lets you quickly and easily throw together whatever game prototype you might be dreaming of...
If you're an online gamer that utilizes TeamSpeak to communicate to your guild, clan, tribe, improv group, or whatever else you might be doing that requires voice communication, here's some awesome news: An official TeamSpeak [$4.99] client has hit the App Store. The down side, if you'd even call it that, is it only works with TeamSpeak 3, giving you even more reason to upgrade to the new TeamSpeak software if you haven't already...
I've always thought the early Fallout games would work great on the iPad, (and to some extent they do, if you were able to download iDOS before it got pulled) but like many ancient PC games, the Fallout IP is securely locked up in a twisted web of developers and publishers that have been bought and sold over the years. In the case of Fallout it was originally an Interplay project, which got rolled into Bethesda, which now is part of ZeniMax. There's even been some brutal legal drama as who owns the rights to a Fallout MMO has been duked out in courts. What I'm getting at, is I'm not holding my breath for an iOS Fallout anytime soon...
If you are amongst the millions of iPhone owners who also happen to have PS3's, I've got the perfect app for you. Behold, PSN Status [Free]. This free app will tell you both quickly and easily whether or not PSN is up. Sure, it would have been much more useful last month, but it will be handy to keep around if/when PSN goes down again...
Recently I embarked on a quest to see if there was a way I could stream my PC games to my iPad using the various remote desktop apps available on the App Store. Initially, this resulted in countless hours (and dollars) wasted, only to be disappointed time and time again. Some apps had no audio, others were nowhere near responsive enough, and some of them just flat out didn't work-- Then came Splashtop Remote Desktop [99¢ / Lite / HD]...
I travel a ton, both for many of the conventions and events we cover on TouchArcade, as well as because staying in one place for too long is boring. Traveling a lot is liberating for many reasons, but mainly because you realize just how little of the stuff you own you actually need. Specifically, from a computing standpoint, I've got my entire infrastructure down to a single laptop bag which houses absolutely everything I need for TouchArcade and all other things I use my computer for...
In-game achievements are a super way for developers to add play incentive to games, and are something Microsoft got right early on with Xbox Live. Happily, thanks to the likes of OpenFeint, Plus+, and Apple's own Game Center, iOS gamers have been racking up achievements for some time now. And, while we've seen achievements land in titles outside of the Games category -- in Education, for example -- we were intrigued to hear of a new Photography app that boasts achievements for in-depth usage...
Now this is a curious development. According to the PlayStation Blog, Sony is on the verge of releasing an official PlayStation iPhone app. In the initial version, which is launching "very soon," players will be able to connect to PSN to see their trophies and see what their friends are doing. In addition, you'll be able to browse through game listings, get hardware information, see announcement, and then share those things via Twitter, Facebook, and Email. The free app is also going to be updated with "tons more features" in the future...
We first heard of Blizzard's plans to improve the functionality of the Mobile Armory [Free] app to include access to the auction house back in February. MMO Champion has all the details today on the recently released Remote Auction House functionality of the existing Mobile Armory app which currently only works for a small number of World of Warcraft servers as part of a beta test of the service...
We've repeatedly praised the iPhone SDK and its OS X frameworks for the paradigm shift in game quality they will bring to users of the iPhone, the smartest "smartphone" on the market.  There's simply no comparison between what's already been demonstrated on the iPhone and the kludgy, low resolution Java games that run on most cellphones and smartphones.  But hey, maybe it's a case of "the more, the merrier."  At least New Zeland firm Innaworks thinks so. They have announced AlcheMo, a technology built with the iPhone SDK that allows developers to "instantly" port standard Java mobile games to the iPhone and iPod touch with no code changes required...