This week on The TouchArcade Show, we battle through a conversation about how cool the supposed gold iPhone is in order to bring you the latest, greatest, and best in iPhone, iPad, and iPod touch. At the top of the podcast, we discuss Blizzard's CCG Hearthstone. A little later, we celebrate the creativeness of Asphalt 8 and the ups-and-downs of an exceptional racer Smash Bandits...
Quick! Smash the Update button on Real Racing 3 . EA has just added some really cool cars to the game. Specifically, it just added Dodge and Shelby muscle cars. And we're talking about the clinch-your-teeth and ride V-8 kind that everyone seems to love...
Sponsor
Badland has crushed another milestone, and we're getting a couple of levels and some rad tweaks in celebration of it...
Chillingo's upcoming puzzle game The Impossible Line is kind of a hoot if you're looking for something a little more stimulating to pass the time. In Impossible Line, you draw a line from an arrow to an objective while carefully keeping the line from touching thick, chalky obstacles. That's simple enough, but the catch is this: after a few seconds, the obstacles go invisible. So, you've got to memorize where everything was and then execute with your line. This is harder to do than you think, especially as the game ramps up and adds moving objects as obstacles...
Kairosoft's Dream House Days , which debuted earlier this week, kinda has a bad name. It isn't so much about building a dream home as it is maintaining and managing a profitable apartment complex brimming with upscale tenants. Apartment Manager Story is a better fit for this one, as it seems to tell the story of a manager who starts with almost nothing, and yet somehow manages to build the best apartment complex ever...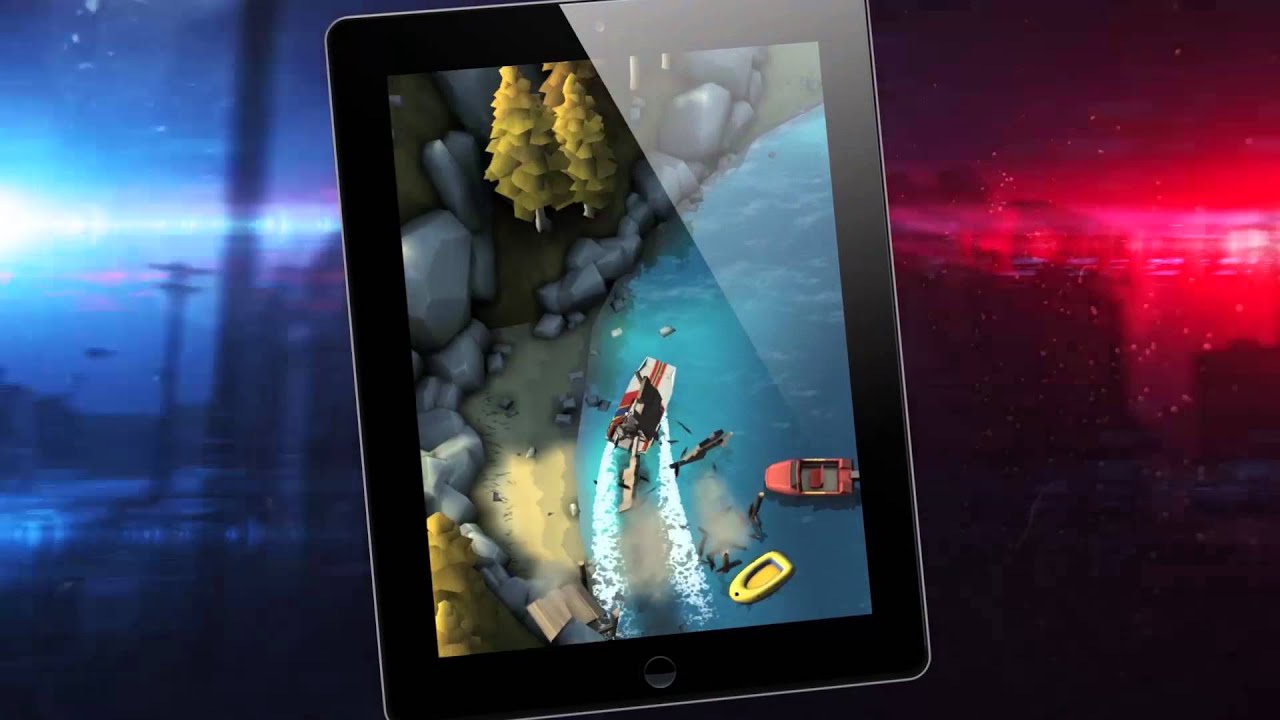 Hutch's Smash Bandits is a neat twist on the Smash Cops brand. In Bandits, you play as a dude running from the cops. Your task, naturally, is to avoid being captured, but you're also responsible for creating as much chaos as possible during the chase. You get points for smashing into obstacles, for example, and generally putting on a good show. If Smash TV and Burnout had a child, this game would probably be that child...
Looks like iPad will be a great stop for Dungeons & Dragons games, if creator Wizards of the Coast keeps this up. Late last week at GenCon, Wizards announced that it's bringing its physical board game Lords of the Waterdeep to iPad. No release date as of yet...
In case you were worried: yes, more content is coming to PopCap Games's Plants vs. Zombies 2 ...
Another Infinity Blade book is coming down the pipes -- and it's available to pre-order now [$2.99] on iTunes, if you're into this kind of thing...
I'm not even going to pretend like I understand the fundamentals of a particle collider, so maybe they do have little men jumping around inside them. But, I do know that Boson X looks great. Described as a "rotational runner," it's a runner that stars a tiny man running and jumping around in a particle collider's ever-shifting landscape. With a touch of Super Hexagon's style and a brilliant art direction, too, it definitely seems like a game we should keep our eye on...
World of Goo just received its first update since 2011, and it's a good one if you have an iPhone 5. The sensational, and brain-tickling, physics-based puzzle game now finally supports iPhone 5's screen size. The free update hit earlier this morning and came with a note: "finally! sorry for the delay."..
On this week's episode of The TouchArcade Show, we battle through a discussion about NFL preseason football and the Chicago White Sox in order to bring you the latest, greatest, and the sickest in iOS game. At the top, we talk about the rumored iPhone 5S and what to expect from the rumored event next month. Later, we dive into the free-to-play mechanics in Plants vs. Zombies 2. Other topics include: Trial By Survival, John Cena's Fast Lane, and the latest update to the Twitch app...
Neat! Fireproof Games just announced a "epilogue" update to its awesome adventure-slash-puzzle game The Room . According to the studio's web site, the update will pick up right where The Room left off and will set the stage for the upcoming sequel. Provided things go as planned, this epilogue update will hit August 29 across all of The Room's various platforms...