During the course of last year, Zen Studios released CastleStorm to Xbox 360, PS3, WiiU, PC and the Vita, and today the developer has announced it's finally bringing the game to mobile. However, in true mobile fashion, it will come as a new free to play version called CastleStorm - Free to Siege. If you aren't familiar with CastleStorm, it takes the "fling a bunch of crap" mechanics of something like Angry Birds and adds castle defense elements to it, like a range of different upgradeable weapons and units. It also tasks you with building up your own castle for use in battles, and the castle editor portion of the game is almost a game in and of itself. Here's a few screens from the new CastleStorm - Free to Siege version.
While the announcement of a free to play version of an existing paid game is a red flag for many App Store gamers, Zen Studios is not taking the change lightly and appears to be very eager to do it the right way. So much so that they're currently holding a private beta for the Android version and the feedback from that will shape how the final iteration of CastleStorm - Free to Siege turns out. If you have an Android device and are interested in the beta, head over to the CastleStorm website.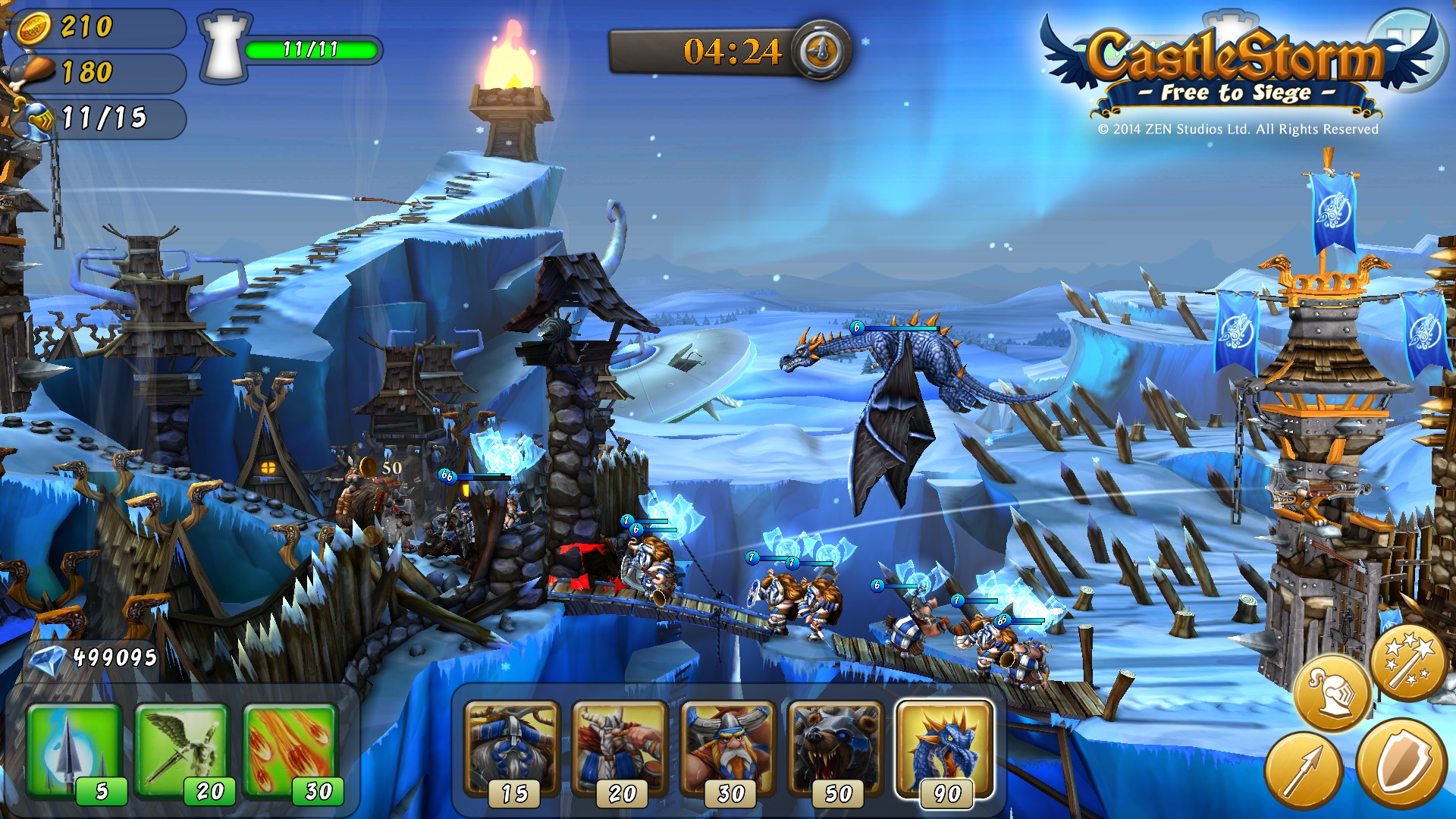 In terms of content, the Free to Siege version sounds like it will stack up nicely with its console counterpart, offering "four full campaigns with 150 battles and four nations with distinct troop classes, weapons, spells, bonus rooms, eight playable hero characters as well as brand new spells for the mobile version!" according to Zen's press release. CastleStorm - Free to Siege is loosely slated to launch in spring, and we'll be keeping our eye on how it shapes up.
Free