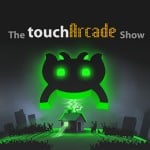 On this week's episode of The TouchArcade Show, we kick things off with talking about how internet notorious Chicago weather has been this week. From there we delve into a discussion on the SteelSeries Stratus, iOS 7 controllers, and pricing. Moving on to the cool games of the week, we take a break, and close to show out with all the awesome news that has hit.
If you've been having trouble with our podcast feed, it seems like the way to fix it is by unsubscribing and resubscribing in your podcast management app of choice.
Don't forget to shoot us emails with any questions, feedback, or anything else relevant or irrelevant to podcast@toucharcade.com. We read 'em all, even if they don't make it into the podcast.
As always, you can listen to us with the links below... And if you like what you hear, please subscribe and/or drop us a review in iTunes. Much appreciated!
iTunes Link: The TouchArcade Show
Zune Marketplace: TouchArcade.com Podcasts
RSS Feed: The TouchArcade Show
Direct Link: TouchArcadeShow-137.mp3, 74.3MB
Games:
News:
---
This week's episode of The TouchArcade Show is sponsored by…
App developers: have you ever wondered about the keywords for Candy Crush Saga? Keywords.me knows. Keywords.me allows you to search the keywords of any app in Apple's App Store. You'll be amazed by how accurate the results are from our massive database!
As a registered user, you can also track the search ranking of your own app's keywords in any selected country. Stay on top of ASO trends and act immediately to optimize your keywords.
Get on to www.keywords.me! You only pay $1.99 a month in exchange for the information needed to beat your competitors. Be aware, be thoughtful, then be the one that stands out!