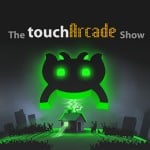 On this week's episode of the TouchArcade Show, I tell the tale of my brand new Philips Hue lights, which are totally excessive by every stretch of the imagination but at the same time really cool. From there, we move on to talking about the insane iOS 7 adoption rate and interest from "normal people" before moving on to the requisite game chat of the huge releases this week and finally finishing up with some news. We had intentions to talk about our iPhone 5s line experiences, but because of time zone craziness and overall being-awake-for-over-24-hours-fatigue that's going to need to wait until next week.
As always, feel free to listen to the podcast via the embedded player below or by subscribing via whatever service you prefer. Oh, and leave us some reviews too, those always are appreciated.
iTunes Link: The TouchArcade Show
Zune Marketplace: TouchArcade.com Podcasts
RSS Feed: The TouchArcade Show
Direct Link: TouchArcadeShow-122.mp3, 57.8MB
GAMES
NEWS
---
This week's episode of the TouchArcade Show is sponsored by Big Brain Master.
Big Brain Master, $0.99 - Big Brain Master: solve puzzles and save the world!
Seven types of challenging puzzles, 250 fun addictive levels to solve, an epic story Terminator-style, mini-games, and a new tournament mode with real-time matches.
Big Brain Master is available now for iPhones, iPads, and iPod touches for free! Download it today to see for yourself why it's earned 5-star ratings in the App Store!
99¢