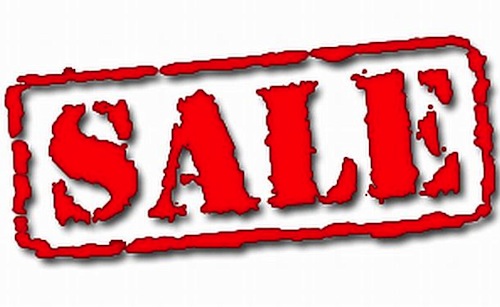 Well, it's Friday, and here in the US it's also the start of a 3-day holiday weekend. So naturally there are a ton of iOS game sales happening right now. Just in the past couple of days, we've seen Cut the Rope go free, Zombie Highway go free, and Time Surfer go free. Just those three alone could easily fill up your long weekend, but the freebies and price drops don't stop there. Below is a list of all the current sales that we could find, so don't be scared to go nuts and download games like there's no tomorrow.
Party Game Friday Sale
(Developers Tuokio and Otto-Ville Ojala have banded together to offer up their awesome same-device multiplayer games for free, so grab a friend or two and have a game party!)
Crescent Moon Games Sale
Miscellaneous Sales
As with any sale on the App Store, and we always try to mention this, the caveat is that prices can change at pretty much any time, so if there is stuff you like on this list and you like the prices they are at then it's usually best to download them asap. Also always double check that the price in the App Store matches what the sale price is, as I've made that mistake myself before. Of course, using AppShopper.com or the AppShopper Social [Free] app are great ways of keeping tabs on all the action in the App Store including price drops and updates, and our Price Drops and Freebies forum and the TouchArcade app [Free] are very useful for that as well.