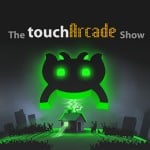 This week's episode of The TouchArcade Show is an unusual one. Because of the holiday, we decide to take a bunch of user questions, which leads us to talking about a wicked wide variety of topics. From Ouya and the dangers of Kickstarter to XCOM on iOS sales, we discuss just about everything under the sun. It's a fun episode as a result and we hope you can dig, too.
If you'd like to listen, just hit one of the links below. You could also subscribe to us on iTunes or Xbox Music, too. The latter method is the best way to get us, since all the downloads come instantly and in the background.
iTunes Link: The TouchArcade Show
Zune Marketplace: TouchArcade.com Podcasts
RSS Feed: The TouchArcade Show
Direct Link: TouchArcadeShow-111.mp3, 33.8MB
Hope you have a great holiday weekend! Here are your show notes:
GAMES
FRONT PAGE
---
This week's episode of the TouchArcade Show is sponsored by Dark Realm Studios's Scapefall, arriving soon on iPhone and iPad.
Build your nation and defend its freedom as you lead the United States, the USSR, or Japan to greatness. Research new technologies and design devastating weapons of war to be unleashed upon enemy forces or cities. Train soldiers, tanks, helicopters, artillery units, and more, and command your military forces on the field of battle. Raze your enemy cities to the ground in Scapefall, arriving soon for 99ยข on the iPhone and iPad.