It's officially 2013, and instead of starting this week's release cycle with a bang we're starting with... Well, a whimper, I guess. Regardless, I've been pretty stoked for Hundreds, so even if this week doesn't have dozen of new games, I'll still take one (hopefully) really good game. That seems like a decent trade. Either way, like all other weeks, these titles should all be out at 11:00 PM Eastern.
Catch the Ark, 99¢ - Forum Thread - So, Noah's Ark has left without three critters, and you've got to catch up to get onboard before, um, the great flood? This game also has dinosaurs.
---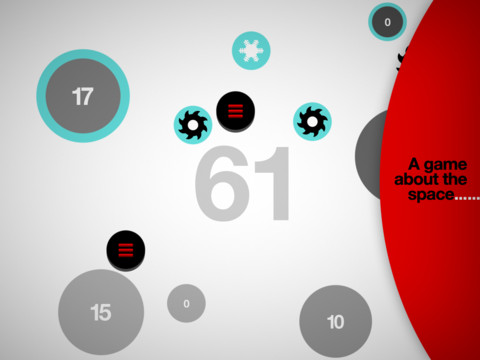 Hundreds, $2.99 - Forum Thread - We've given this game some pretty extensive preview coverage, and for good reason, it's from the creators of Canabalt [$2.99] which not only is high on my list of best iOS games of all time but is also responsible for the most epic price whining thread in forum history. Hopefully Hundreds reaches similar heights.
---
Lego Legends of Chima: Speedzorz, Free - Forum Thread - I suppose this sort of shows my age as I have no idea what the "Lego Legends" are or who "Chima" is. If you do, it sounds like this game is supplementing a 3DS and Vita title as well as some future online title? So, if you're geeked out about any of those, this seems like it might also be up your alley?
---
Repulze, 99¢ - Forum Thread - A futuristic racer that seems to be in the style of Wipeout games. We haven't seen a good Wipeout-like racer on the App Store, this could be it!
---
Swing King, 99¢ - Forum Thread - A physics-y game that involves flinging a swinging king across levels. Also, the king sort of resembles the Ice King from Adventure Time to me, which I'll give a thumbs up to regardless of whether it was intentional or not.