Over night Ngmoco dropped the price of their critically acclaimed title Rolando [App Store] to $4.99 from its previous price of $5.99.  It's just a dollar cheaper, but as it's such a high-profile title, we felt it worth a post.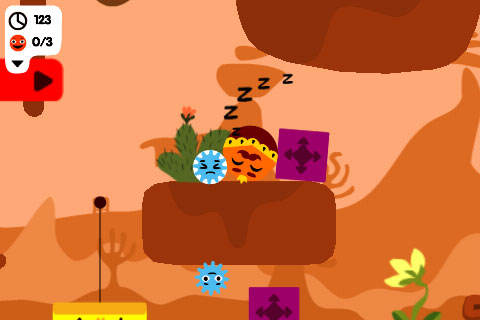 We reviewed the title in December shortly after its launch and found it to be amongst the best iPhone games.
The most striking part of the game, however, is the level of polish and production of the entire title. The style, music, and humor that is delivered adds as much to the experience as does the gameplay. The Rolandos will frequently address you at the beginning of each level to progress the plot, and you will genuinely feel bad when one gets killed.
Early this month Ngmoco released a free "lite" version of the game for those who want to try before they buy.
Update: Ngmoco has also revealed that they will be released a free Rolando update soon with additional levels and that Handcircus (the developer) is working on a sequel.
App Store Link: Rolando, $4.99
[ Thanks Matt ]